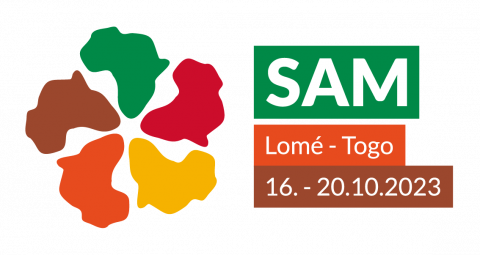 MAIN is pleased to announce the Sixth edition of the African Microfinance Week which is the initiative of networks which are MAIN (Microfinance African Institutions Network), with the support of ADA, an organization supported by the Luxembourg Cooperation.
The partnership provides to the parties an opportunity, and advantage to expand the space for joint venture and collaboration, for rational utilization of scarce resources and avoid duplication of efforts, thus reinforcing the agenda of cooperation, and unity among development actors.
This year, the conference theme will be on «Towards sustainable inclusive finance ».
You are invited to come and share your story and experiences with the participants of the 6th edition of the African Microfinance Week which will take place in Lomé in Togo from October 16-20th, 2023.
MAIN is pleased to inform its members that a sponsorship is available for them. MAIN will reimburse ticket for members up to 500 € per institution. MAIN will also cover three (03) nights per member institution. Only members who have settled their annual contribution will benefit from this sponsorship.
Only one member is supported per institution. However, on member request, MAIN can book the room at the preferential rate negotiated for your second participant if you have an extract participant.
On the sidelines of this conference, MAIN will hold its Ordinary and Extra ordinary General Assemblies on Friday, October 20th, 2023. For members who will not be able to attend these meetings, they have the possibility of giving a proxy to another member who can represent them at these meetings.
We kindly ask you to complete this attached form for your participation to these meetings and send them back to us not later than September, 20th 2023.
MAIN members will pay a preferential rate for the registration fees for the event. For this reason, please contact the executive direction to get your promotional code which will allow you to pay a preferential rate: https://sam.mediactive-events.com/index.php?langue_id=2 before September 15th, 2023.
MAIN will book the hotel directly for its members who have registered for SAM. To do this, please let us know your arrival and departure dates as soon as possible so that we can book your rooms for you in accordance with your flight details.
We look forward to seeing you all in Lomé.
NB: For any question related to this event, please contact the secretariat of MAIN at main@mainnetwork.org with copy to m.attanda@mainnetwork.org